UDLab is a concept driven leading consultancy network on Metropolitan Environmental Planning. Founded in 1995 by a commission to review and advise the policy of the Fourth Report on  National Spatial Planning (VINEX) of the Netherlands. Operating worldwide since 2010 with a focus on Randstad Holland, Shanghai China, San Francisco Bay Area USA.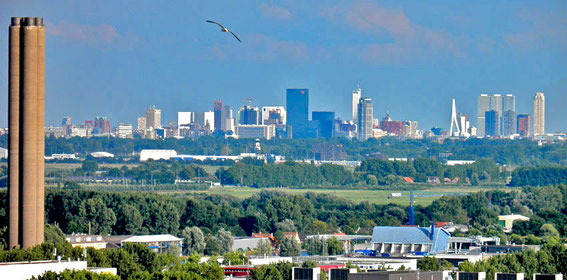 view on Rotterdam, from UDLab office Delft
Deze website combineert ervaringen in het beleid, ontwerpen en gebruiken van grootstedelijke gebieden. 
- Conceptontwikkeling voor  hoogdynamische metropolitane zones.

- Academische en bestuurlijke kennisuitwisseling op het terrein van stedelijke dynamiek.
- Greenheartmap: het uitbouwen van een commercieel (cultuur)toeristisch recreatief concept voor de Randstad.
UDLab founding Vinex Machinekamer 1995
VROM kamerbrief 24054-23.pdf
Adobe Acrobat document
57.2 KB