UDLab is a concept driven consultancy network on Metropolitan Environmental Planning.
Founded in 2010 by dutch environmental planner Wim van de Poll UDLab is now a co-operation of about 20 independent complementary professionals. Cross-pollination with academic institutions and civil administration is the core-business. A permanent interaction of practice and theory. Policy, action and reflection.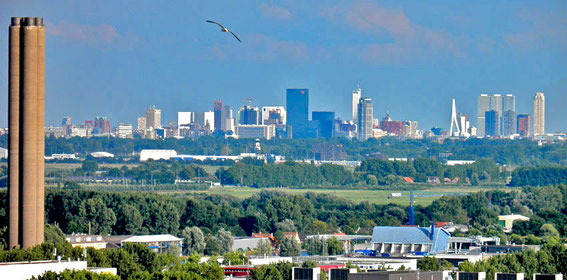 view on Rotterdam, from UDLab office Delft
Deze website combineert ervaringen in het beleid, ontwerpen en gebruiken van grootstedelijke gebieden. 
- Conceptontwikkeling voor  hoogdynamische metropolitane zones.
- Academische en bestuurlijke kennisuitwisseling op het terrein van stedelijke dynamiek.
- Greenheartmap: het uitbouwen van een commercieel (cultuur)toeristisch recreatief concept voor de Randstad.